We provide both on-site and virtual Trucking Compliance training. Contact us today to register for a training!
Training We Offer:
Pre & Post Trip Inspections
Weight/Size Regulations
Extralegal Load Requirements
Accident Prevention/Defensive Driving
Load Securement Regulations, including Title 49 CFR
Hours of Service/Log Books
Registration/Declared Weights
Driver Updates
Driver Skills Training and Assessments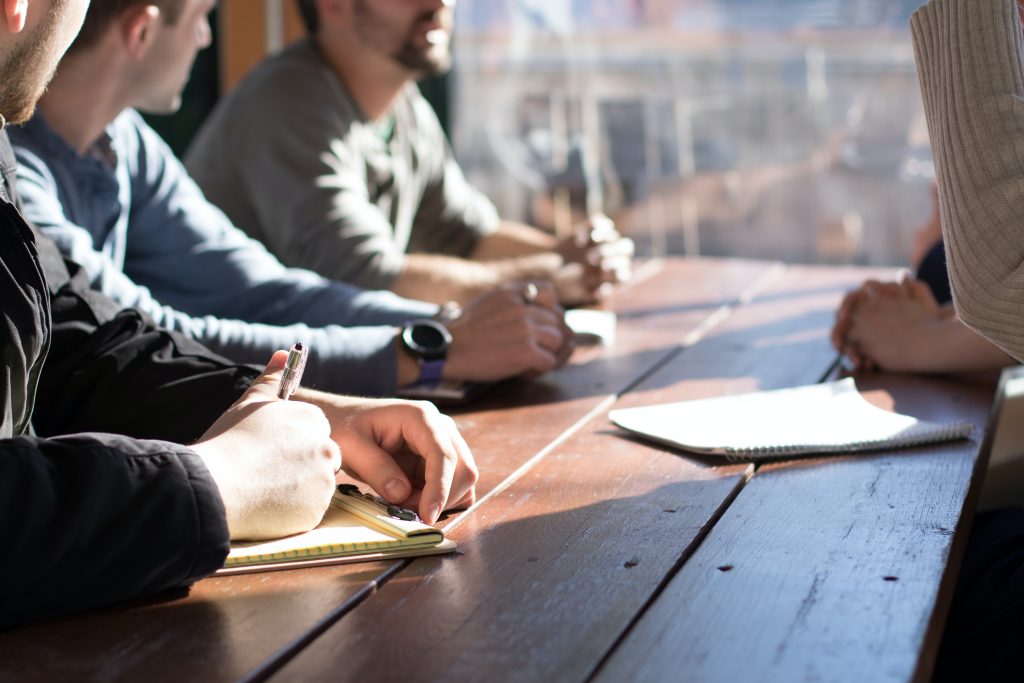 ---
Table of Contents
Webinars
All purchases of the webinars will include a link to the recording in MP4 format, the resources distributed during the webinar, and a 2up of the PowerPoint presentation.
Accident Management for Motor Carriers
Imagine one of your drivers is involved in a major collision involving a family in a minivan. As the Safety Director, you have become the Claim Administrator and must work with management, law enforcement, insurance companies, attorneys, and eventually a jury in court.
By the end of this webinar, you'll be able to confidently answer the following:
Do you know what to do to properly collect the necessary documentation?
What is spoliation?
How do you defend yourself against the trend in "nuclear verdicts?"
What can you expect to experience from other parties during the process?
Are you prepared for court?
We'll look at some of the steps you need to take to collect records and document the incident post-accident from the perspectives of the accident investigator, insurance adjuster, and transportation attorney.
This is not an accident investigation/reconstruction class, but a class that provides the safety manager insight into how to systematically work through the aftermath of a collision crisis.
Duration: 2 hours
Price: $99
Reasonable Suspicion for Supervisors
Are you a supervisor of employees involved in a safety-sensitive position? Are you considered a "supervisor" and not realize it? We'll teach you how to identify signs of drug and alcohol use, as well as what steps to take if you have reasonable suspicion to believe that one of your drivers is abusing drugs or alcohol. This will help you prevent accidents that are the result of impairment.
Supervisory employees are mandated to have a minimum of 60 minutes of training on alcohol misuse and 60 minutes of training on controlled substances use (Title 49 CFR Part 382.603). This webinar will meet those requirements, and you will receive a certificate for the successful completion of this training.
Duration: 2 hours
Price: $99
Sailing Through Your BIT
This webinar provides an in-depth understanding of the requirements set forth by California's Basic Inspection of Terminal (BIT) Program. The program is implemented by the California Highway Patrol Motor Carrier Safety Operations Program personnel and focuses on terminal inspections. The course material will thoroughly cover the statutory and regulatory requirements of the BIT Program. The following topics will be discussed in the webinar:
Maintenance Program, including Preventive Maintenance and proper documentation
Driver Records, including Hours of Service, Driver Proficiency, and Employer Pull Notice
Inspection of Vehicles, including 90-Day Periodic Inspections
Regulations for the transportation of Hazardous Materials, items needed during an inspection
Attending this webinar will give you a comprehensive understanding of the BIT Program requirements and how to comply with them.
Duration: 4 hours
Price: $149
Hours of Service (HOS) – Interstate and Intrastate
In this webinar, we'll provide you with actionable and practical training on how to proactively protect your company and drivers from the costly consequences of hours-of-service (HOS) violations! This training focuses on the following key areas:
Interstate and intrastate HOS regulations (Title 13 CCR 1212)
Proper use of driver logs
Effective methods for auditing and managing an electronic logging device (ELD)
How to train drivers to log legally
How to identify inaccurate entries and false logs
Issues that raise red flags for enforcement and investigators
Updates on recent and pending changes to the regulations, including intrastate ELDs
Agricultural exemptions are also covered within this presentation.
Duration: 2 hours
Price: $99
FMCSA Clearinghouse – NEW FOR 2023!
The Clearinghouse has been around for over 3 years. Do you know what its purpose is? What can happen if you do not run your Clearinghouse checks? What information is within the Clearinghouse? Don't worry if you don't know the answers to these questions; we'll cover drug and alcohol program regulations, Clearinghouse account creation, pre-employment checks, annual checks, and more in this training seminar!
Duration: 2 hours
Price: $99
Hazardous Materials Transportation Certification Training (HAZMAT)
This course provides the necessary "hazardous materials" employee training for interstate and intrastate motor carriers transporting regulated hazardous materials, as prescribed by Code of Federal Regulations, Title 49 and California Code of Regulations, Title 13 requirements. This training is mandatory for office and dock workers, as well as drivers. The regulations require the initial training within 90 days of employment and recurrent training once every 3 years.
Key topics include:
General Awareness/Familiarization Training
Security Awareness Training
Safety Training
Function Specific Training – Drivers
(Note: In-depth Security Plan Training is mandatory if the motor carrier is required to have a Security Plan. That training is not included in this course but may be requested. We recommend that additional training be conducted in-person.)
There will be a quiz and a certificate provided for each of the four segments of the class.
Duration: 4 hours
Price: $149
Truck Inspection and Maintenance Programs
What does a "compliant" maintenance program consist of? Is having "perfect" equipment without any deficiencies during a scheduled inspection considered a "red flag?" Can you answer those questions? Together we can!
This webinar will cover:
Maintenance program requirements outlined in T-49 CFR and T-13 CCR
Differences between the inspection requirements in T-49 CFR and T-13 CCR
How to determine that the person performing the inspections is qualified
This fast-paced webinar is for the mechanic, maintenance supervisor, and safety manager with maintenance program responsibility during a compliance inspection. We'll demonstrate key points to cover during your equipment inspections and the required contents of a compliant maintenance file. We will also address items that will cause you to fail an inspection, so you can be prepared to pass your inspections with flying colors!
Duration: 2 hours
Price: $99
---
Moodle Online Learning
In addition to the webinars listed above, we offer even more virtual courses on Moodle, our online learning platform. Click here to view the complete list of available courses!